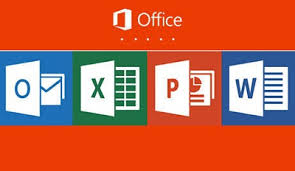 Work smarter
Office 2013 Professional was designed to help you create and communicate faster, with time-saving features and a clean, modern look across all your programs. Plus, save your documents online in OneDrive to access virtually anywhere.
Office on 1 PC for business use
Store your documents online with OneDrive
Access, edit, and share your documents on your Internet-connected device using free Office Web Apps
Simplify how you communicate
Be even more responsive to clients or customers. Get to what you need faster in Outlook, use new sharing tools, and share docs on OneDrive.
Respond quickly. Preview Outlook messages, reply from the Reading Pane, or sneak a peek at contacts.
Communicate the way you want, faster. Now you can find all your sharing options in one place in Office programs, File > Share.
Turn data and ideas into expert docs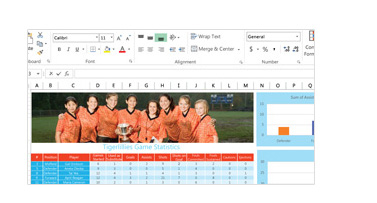 Create winning docs fast using otemplates from the Start screen. Work with .pdf content, images, and data in new ways and share your work online.
Draw conclusions from data in less time. Convert data into a chart or table in two steps or less.
Easily build a database app and share it on the web. Access creates the structure, so you can start using and sharing your app right away.
Your personalized Office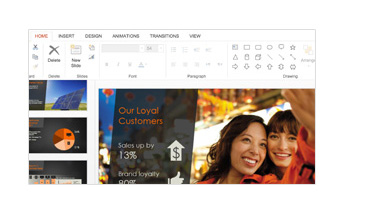 Sign in to Office on your PC or on the move—your personal settings and recent files are with you.
Your custom settings roam with you. Re-open a document from any PC or device and keep working right where you left off.
Store files in the cloud. Office saves your documents to OneDrive so your notes, documents, and group files are always accessible.
Word:
In the new read mode, text reflows automatically in columns for easier on-screen reading. Fewer menus mean higher focus on your content, accompanied only by tools that add value to your reading
Open a PDF in Word, and enjoy editing content, such as paragraphs, lists and tables, as if you created it in Word
Show your style and professionalism with templates, plus save time. Browse Word templates in more than 40 categories
Excel:
In Excel 2013 each workbook has its own window, making it easier to work on two workbooks at once. It also makes life easier when you're working on two monitors
You'll find several new functions in the math and trigonometry, statistical, engineering, date and time, lookup and reference, logical, and text function categories
The new Recommended Charts button on the Insert tab lets you pick from a variety of charts that are right for your data. Related types of charts like scatter and bubble charts are under one umbrella
One note:
Smoothly draw, erase, and edit with your finger, stylus, or mouse on any touch-capable device, such as a Tablet PC or a Windows 8 tablet or slate PC. If you need to share your handwritten notes and care about legibility, OneNote can automatically convert your handwriting to text
The improved Send to OneNote tool makes it easier than ever to clip whatever you're seeing on your screen, send a Web page or an entire document to a notebook section, or to jot down Quick Notes that are automatically saved and filed as part of your notebook
You can attach just about any computer file to any part of your notes, which stores a copy of the file in your notebook. You can also create or import Excel spreadsheets and Visio diagrams right within OneNote and edit their information in place in your notes
Power point:
Presenter View allows you to see your notes on your monitor while the audience only sees the slide. In previous releases, it was difficult to figure out who saw what on which monitor. The improved Presenter View fixes that headache and makes it simpler to work with
No more eyeballing objects on your slides to see if they're lined up. Smart Guides automatically appear when your objects, such as pictures, shapes, and more, are close to even, and they also tell you when objects are spaced evenly
PowerPoint now supports more multimedia formats, such as .mp4 and .mov with H.264 video and Advanced Audio Coding (AAC) audio, and more high-definition content. PowerPoint 2013 includes more built-in codecs so you don't have to install them for certain file formats to work
Out look:
The People Card collects all the key details about a contact in one place: phone, email, address, company info, social media updates, even whether they're available. From the card, you can schedule a meeting, send an instant message, or give them a call, making it a one-stop-shop for all communication.
Your calendar can tell you much more than just the time of your next appointment. You can add your local weather forecast right there in Calendar view, along with current conditions
Receive push-based email, appointments, and contacts from Outlook.com, and Outlook.com (formerly Hotmail) – all conveniently delivered right into your Outlook experience
Access:
Simply type what you need to track and Access uses table templates to deliver an app that does the job
Never again get "lost in the data." A standardized app framework makes navigating apps familiar and easy
Entering data accurately is a breeze with drop-down menus and recommendations that appear when you begin typing
Publisher:
Create dynamic publications in very little time when you insert and customize prebuilt building blocks of content, both built-in and from the Publisher community, directly from Publisher. Choose from an array of page parts—such as sidebars and stories—as well as calendars, borders, advertisements, and more
Use professional-looking effects for text, shapes and pictures, including softer shadows, reflections, and OpenType features such as ligatures and stylistic alternates
Use Publisher to search your online albums on Facebook, Flickr and other services and add pictures directly to the document, without having to save them first